👇Three Steps:Quickly Complete Your DIY Knitting Project👇

Step 1:Just stretch the fabric over the tool, use the rubber bands to fix the fabric and loom in place, set up your warps and get weaving.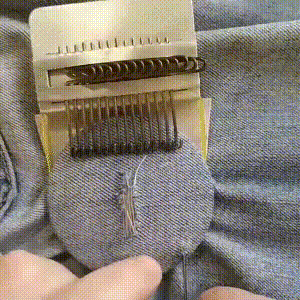 Step 2: Thread the horizontal thread into a crisscross with the longitudinal thread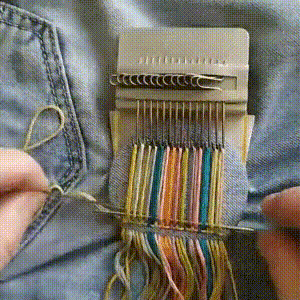 Step 3: Pull the longitudinal yarn downwards and cross the horizontal yarns to complete the knitting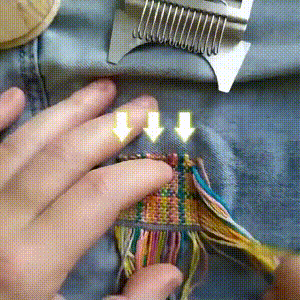 FEATURES
The most convenient darning machine.Original Speedweve type. Large area can be mended quickly and easily. Ideal for darning and the art of design plans.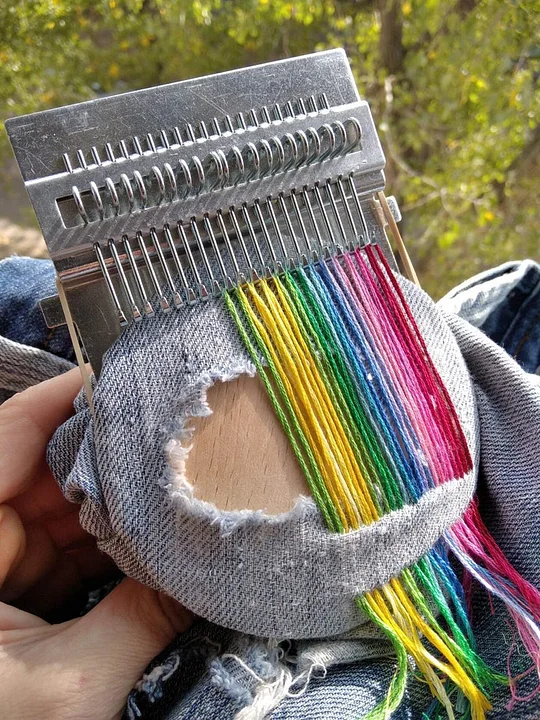 Working with this device is very easy and fast. It turns out great work with high quality. Durability and reliability.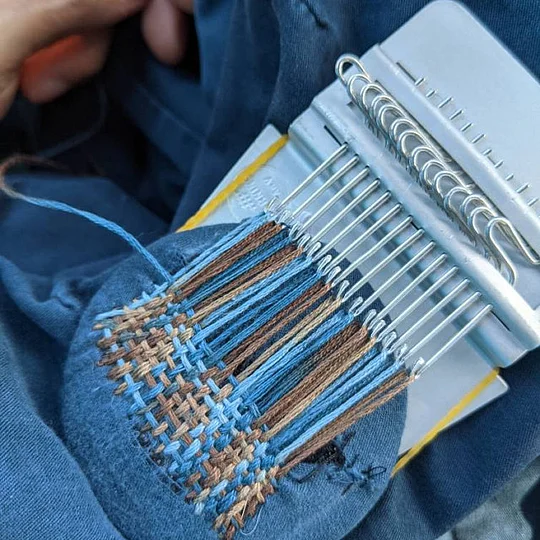 The device consists of two parts: metal with hooks and a wooden disc. Parts are interconnected by a durable rubber band.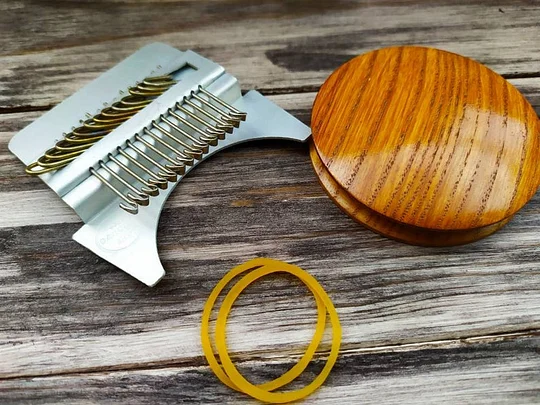 The device copes with the repair of small holes in clothes, you can create Various patterns in the design.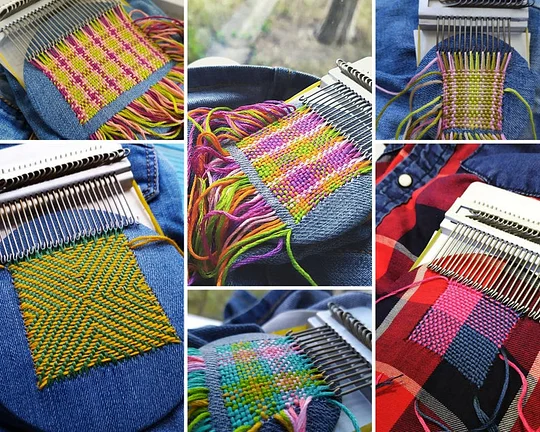 SPECIFICATIONS
Material: Stainless steel; wood
Board diameter: 6.5 cm
Pack size: 14*17 cm
Weight: 45 g
Package: 1 set of Small Loom-Speedweave Type Weave Tool