Why do I need to use Inflatable Life Jacket?
The inflatable life jacket is ideal for sailing, boating, hunting, fishing, paddling, and stand-up paddleboarding since it is comfortable, lightweight, and compact. On the sea, a high-quality manual life preserver jacket can keep you safe. It inflates when the inflation handle is physically pulled, making it quick and easy to use.
💡HOW DO LIFE JACKETS THAT SELF-INFLATE WORK?
Inflatable life jackets fill themselves with air using compressed air, or CO2 and provide 45 percent more buoyancy when filled. When the life jacket is inflated, the person will float higher and be more visible. The inflatable tube is also used to deflate and repack the life jacket.
💡WHEN IT COMES TO SELF-INFLATING LIFE JACKETS, HOW LONG DO THEY LAST?
If you maintain your inflatable life jacket properly before and after each usage, it can last up to ten years before it needs to be replaced. Before each usage, check your CO2 cylinder and inspect the life jackets for rips, tears, and missing components as part of "daily" maintenance.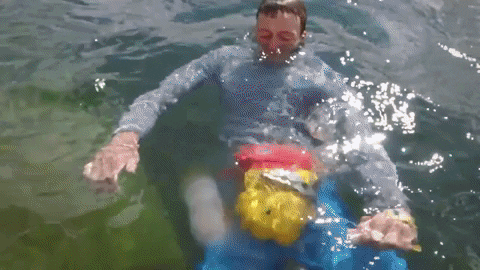 Let's enjoy your Inflatable life jackets!
Grab yours now!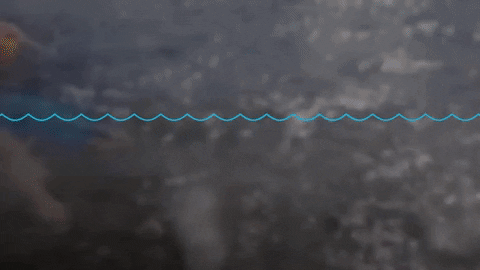 FEATURES:
VERY EASY TO USE
The inflated life jacket has a detachable clasp strap that may fit a variety of swimmers. Lightweight, long-lasting, and pleasant to wear. It is also an Adjustable belt that is suitable for both adults and children.
FLOAT AND REST IN A SAFE PLACE 
The safety swim buoy can be used as a flotation device due to its natural buoyancy. The swim buoy provides extra visibility and flotation for safer swimmers in case they cramp up or simply need to relax.  
PATENT FOR UNIQUE INNOVATION
It was manufactured of high-quality eco-friendly PVC material non-toxic, safe, and long-lasting as a waterproof inflatable life jacket and totally safeguards you. 
EXTREMELY CONVENIENT TO USE
Reusable, washable, handy, and easy to air dry and repack the Inflatable Life Jacket.

PACKAGE INCLUDES:
1 x Self Inflatable 150N Waist Life Jackets