A fantastic way to water and display flowers or plants!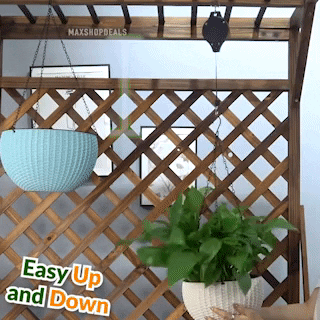 Struggle to water your hanging plants or fill in the birdhouse? Now you'll simply raise and lower your hanging things with this Retractable Hook for Gardening! It is a retractable pully hanger options a sturdy hanging strap.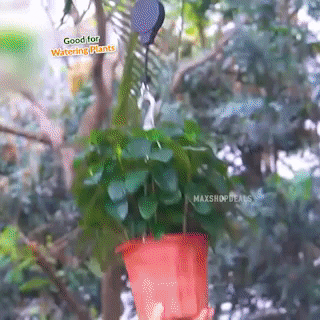 Maximum extension up to 90cm and carries up to 15kg. It's great because it snaps onto any hook and fits on perfectly to any standard basket hanger.


Retractable Plant Hanger: Features a hanging strap with 90cm maximum extension length. With the smart lock design, swiftly raise or lower an object and lock it in any position.


Sturdy and Durable: The hook and nylon rope is strong enough to hold a maximum weight of 15kg plant or flower basket.


HOW TO USE:
1. Pull down the strap rope perpendicularly to the ground on desired height, if it has not blocked, do not immediately let go.
2. Slowly pull out 1-3cm to block it.


Suitable for: Holds decorative hanging plants, flower basket, pots, birdcage and more. These easy reach plant pulley will keep your plants healthy and living without a mess.


Specifications:
Maxium Extension Length: 35inches ( 90cm)
Load Capacity: 1kg - 15kg
Color: Black
Quality: PET Nylon Rope

Product Inclusions:
1 / 3 / 5pcs x Retractable Hook for Gardening