Turning an expensive steak into tough-to-chew meat every time? Maybe what you missed is our Quick Press Meat Tenderizer!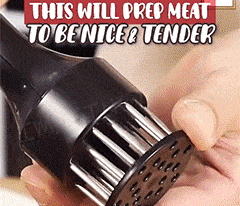 This tenderizer provides a surefire, budget-friendly way to tenderize tough cuts of meat quickly and effortlessly. Designed with multiple razor-sharp & pine-needled blades, evenly cutting through even the toughest tissue of meat to increase its tenderness. And not just for steak, it works with all kinds of meat!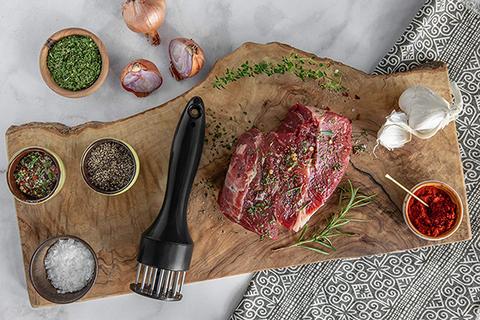 Also reduces cooking time by up to 40% and provides pathway to marinate easier – Letting seasonings, rubs, herbs etc. to be absorbed deeper into the meat. Simply press to tenderizer to prepare your most palatable, juicy & professionally-cooked meat!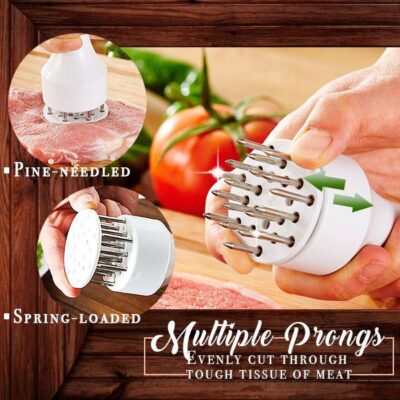 Material: Plastic + stainless steel needle
Size: about 19*4.6 cm / 7.5*1.8 inch
Color: White, Black
Weight: about 74g
Package Include: 1 x Quick Press Meat Tenderizer