Cordless Portable Electric Grass Trimmer Weed Edger Lawn Mower String Trimmer
Don't waste your time and energy on that plugin grass trimmer where you can do all your cutting jobs with a hand, wheeled and powerful weed trimmer. It will definitely give you clean precision results every time.
This Electric Cordless Lithium-ion Lawn String Trimmer Mower is a grass trimmer that is a hassle-free way to clean your yard.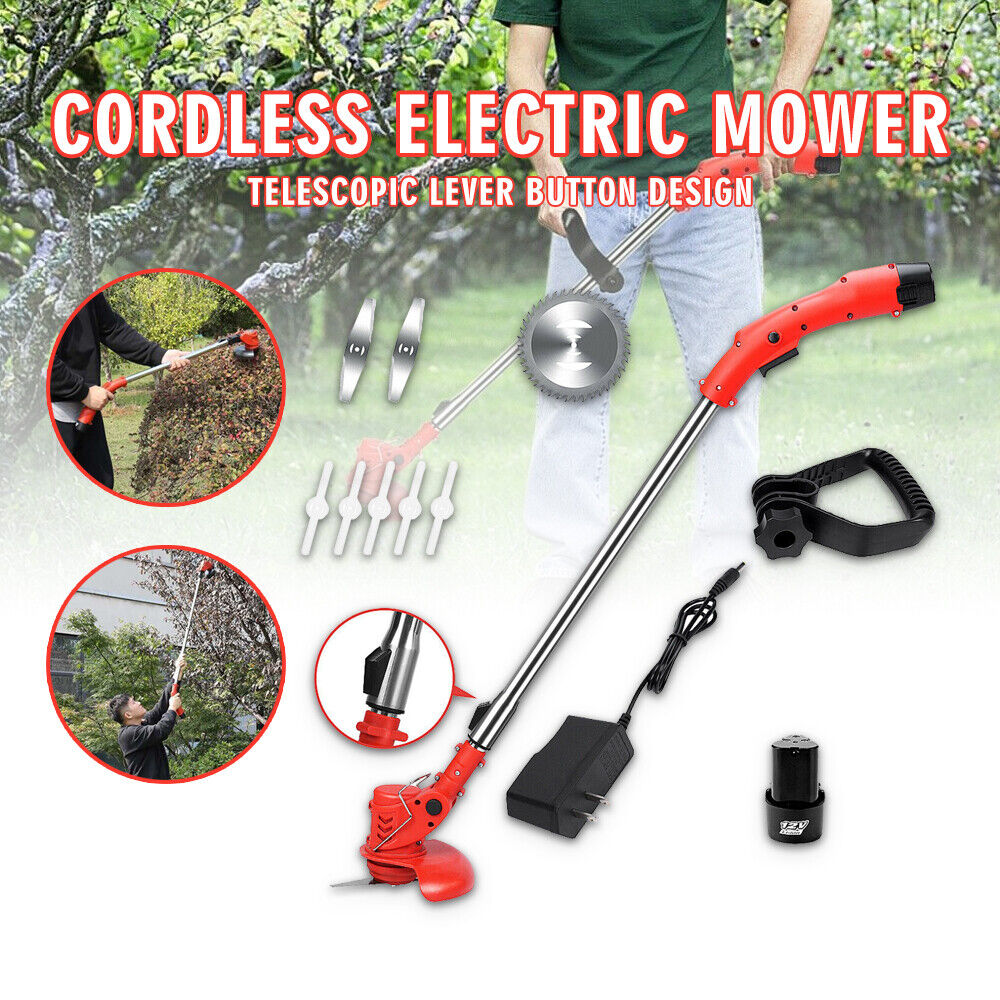 Superior electric mower, easy installation and easy operation.

Powerful motor provides strong power, help improving working efficiency.
The handle is conform to human engineering design, anti-slip and easy to grip.
Cordless and portable design, the telescopic pole has 340mm extension length, can meet different height requirements.
Comes with one sawblade, 4pcs black plastic-blades, 2pcs alloy-blades, you can choose according to your demands.
One button to adjust the working angle, which is convenient for pruning under the tree, corner of the wall, edge-of the flower bed, etc.
Upgrade detachable protective cover to protect blade.
Suitable for pruning courtyards, pastoral grass, parks, villas, small shrubs, etc..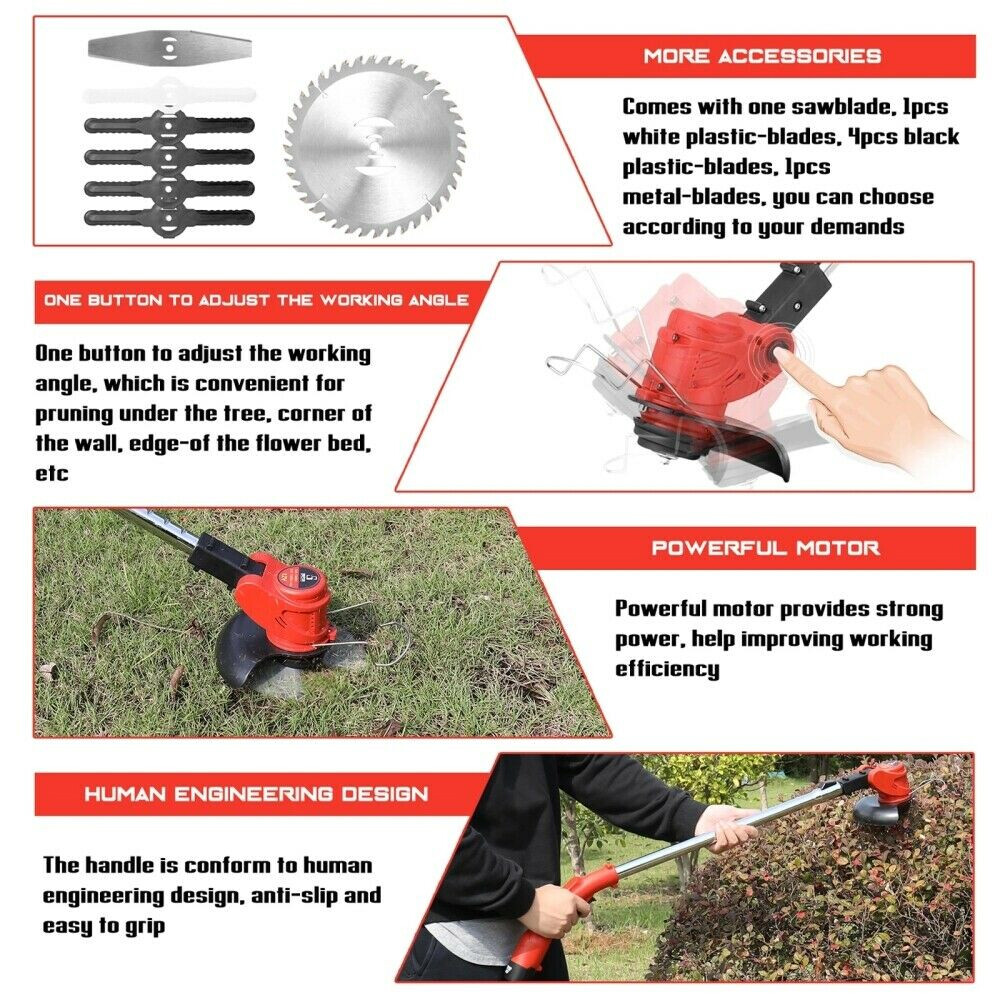 Type: Grass Trimmer
Material: plastic+alloy
Color: red+black
Battery: lithium battery, 12 V, 3000mAh (included 2pcs)
Power: 450W
Speed: 10000 RPM
Round blade diameter: 100mm
Straight blade diameter: 145 mm
Runing time each time: 30 minutes
Charging time: approximately 120 minutes
Adjustable Length: 90~125 cm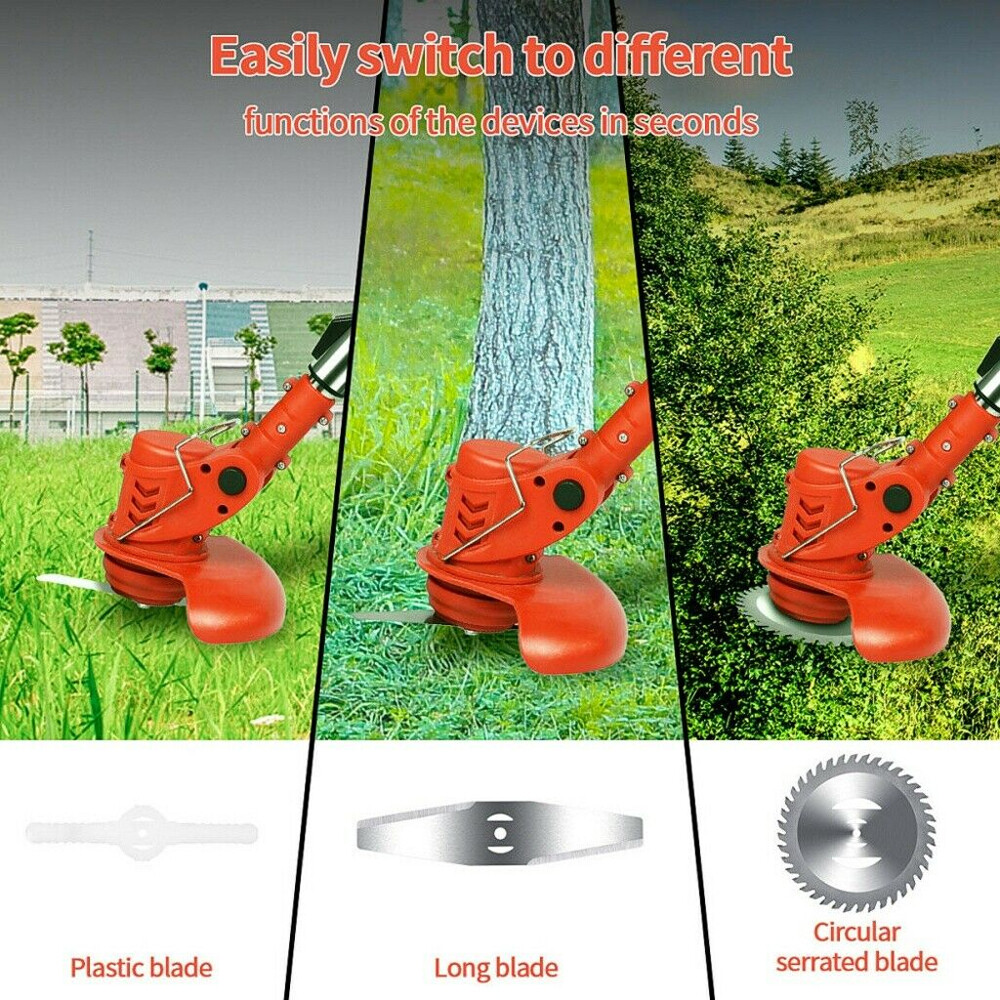 1 x Grass Trimmer
1 x Saw-blade
4 x Black Plastics-Blades
2 x Alloy-Blades
1 x Handle
1 OR 2x Battery
1x US Charge Device
1x manual user