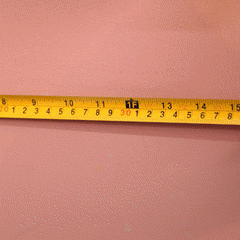 Get an accurate reading every time at any angle or curve with the Measuring Tape Clip. No more guessing the measurements of curves and corners. The Measuring Tape Clip allows you to clip the measuring tape down to fit perfectly in any corner, angle, or curve.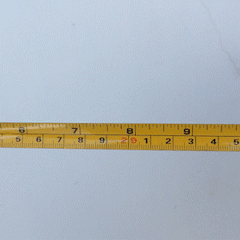 Features:
Accurate Measurement Reading:

Get an accurate reading every time with the measuring tape clip. Works perfectly for corners, curves, angles and hard-to-reach spots. 
Cost-Effective Alternative:

Laser measurers can be costly. The measuring tape clip is a great, cost-effective alternative.
Easy to Use:

Just clamp the measuring tape clip onto the measuring tape and get an accurate reading in seconds. 
Product Specifications:
Material: Stainless Steel

Size: 2.5in (65mm)

Weight: 0.12lb
Package Includes:
1 x Measuring Tape Clip