An easy way of cleaning your aquarium, without getting wet!
Want to clean your aquarium but don't want to touch the dirt and germs in and around it? Get yourself a Magnetic Clean Brush!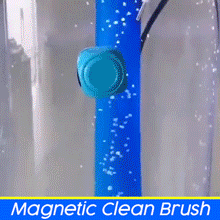 The Magnetic Clean Brush on a hand-grip shape helps clean your aquarium using its non-abrasive tiny hooks which are being controlled by a strong magnetic force from its partner from the outside.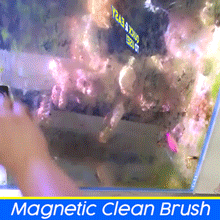 This piece of floating equipment promotes a healthier aquarium and keeps you dry while cleaning the entire thing.
Material: ABS & Magnet
Color: Blue / White / Black
Size: 37*37*25mm
Suitable Thickness: 3-6mm