Bril, masker, sjaal en muts in één, houden je hoofd en oren effectief warm bij koud weer.
Kenmerken:

Allround bescherming
Bescherm je tegen het koude weer of de wind; er zal geen kou meer zijn in deze winter!
Verdikte voering
Extremely soft and comfortable to wear, well keeping warm.

Uniek ontwerp
Perfect ontwerp, als je het draagt, past het naadloos in je gezicht. Gemakkelijk te dragen en geen druk op de oren.
Onafhankelijke warme gezichtsbedekking
Dik ontwerp van gezichtsbedekking, houdt het gezicht warm, houdt wind en kou buiten!.
Brede toepassing:
Ideaal voor fietsers, wandelen, vissen, skiën of andere buitenactiviteiten in de winter.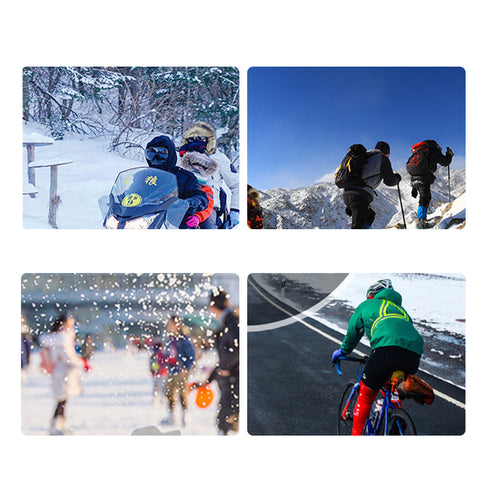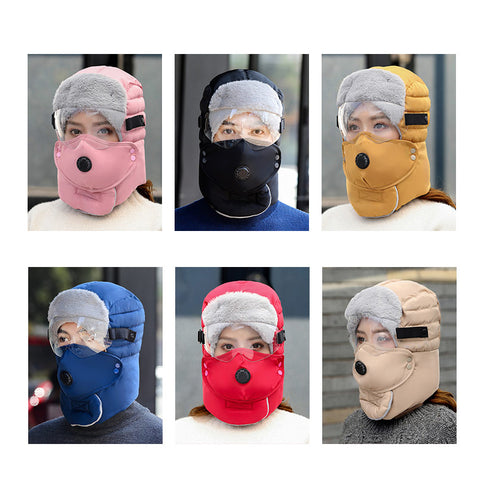 SPECIFICATIES:
Materiaal: Katoen, Polyester
Katoen: Khaki/Blue/Pink/Red/Black/Yellow
Pakket omvat: 1 x Koudebestendige hoed voor buiten fietsen