Carry all your tools in this huge, well-organized tool bag!
With waterproof, crash-proof protection!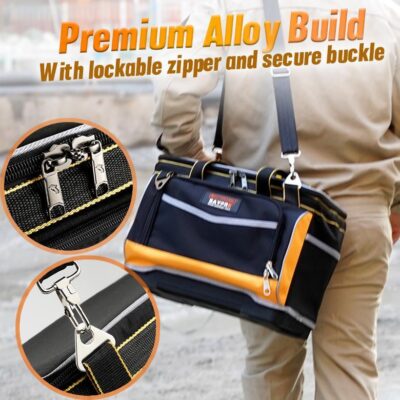 Breakage-proof Fortified Bottom! Our tool bag comes with a reinforced plastic bottom that stays sturdy and uncracked in any situation to protect your tools from damages, perfect for construction sites and home improvement projects!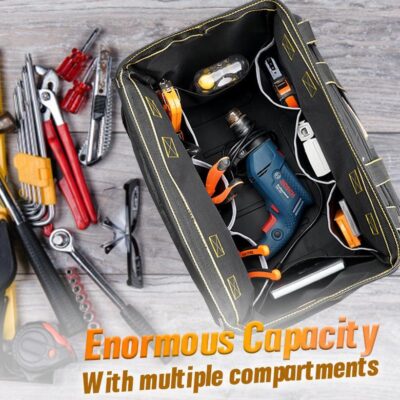 Big Enough For All Your Tool! This fortified tool bag comes with an enormous capacity to carry all your tools! Keep the tools safe and in order with multiple compartments! 
Material: Oxford Cloth

Type: Bag