Floor Cleaning Flat Squeeze Mop and Bucket Microfiber Mop Pad Hand Free Wringing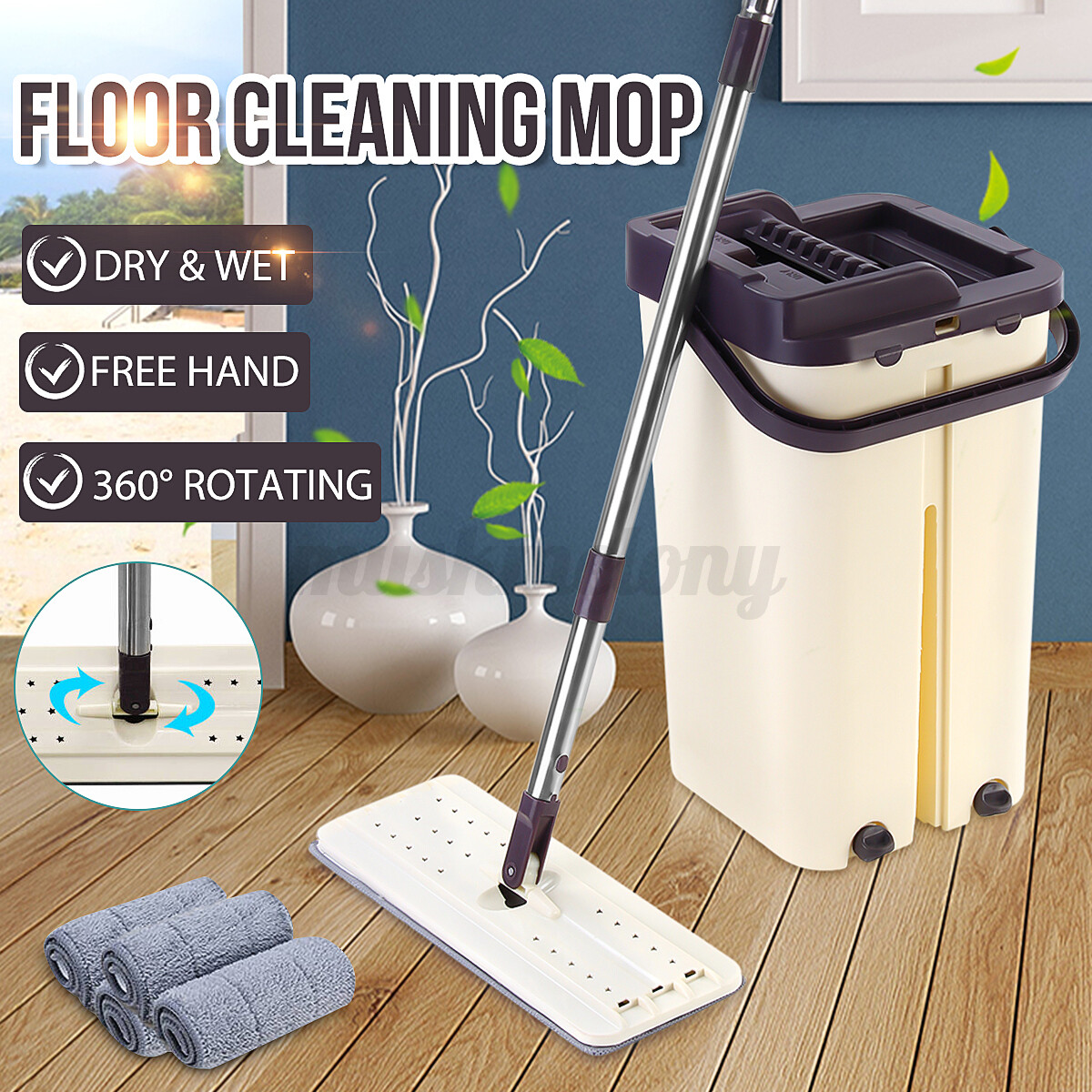 -Cordless: The mop is a free hand washing design which can help eliminate cleaning hassle. To do this, you only need to push and pull by hand, dirty water and hair etc. will be removed immediately.
-For dry and wet cleaning: the mop can be used for dry and wet cleaning, also can be used on wood / tile / furniture / cement floor and window glass, which can meet your different cleaning needs.
-Works with: stone, tiles, laminate, hard wood, vinyl, bamboo, cement, floor boards and plasterboard.
-Extended panel, more hassle-free for cleaning large surfaces.
-Microfiber flat mop head. Use advanced production technology, soft, lint-free, clean strong, scratch-resistant and prevent odor or mildew.
-Unique 360 degree no dead angle structure design.You can easily move to the narrow environmental and remove the corner stains.
-Hands free, no need to change mop pads when dirty.Simply insert the mop into the rinse side of mop pad into the wash bucket to remove dirt and debris. Repeat the same process on the dry side until you are satisfied with the level of dampness.
-Completely hands free.No need to bend down to exchange pads or to wring out the dirty and smelly water. The attached lid does all the cleaning and drying for you while also preventing splash back that could not get you and your floor dirty again.
-Designed to be compact.To help you save space while also saving you time and energy. Lightweight and easy to use, easily able to store in small places like a closet or under the sink. You can save more space by segmenting the handle and storing it into the bucket after use.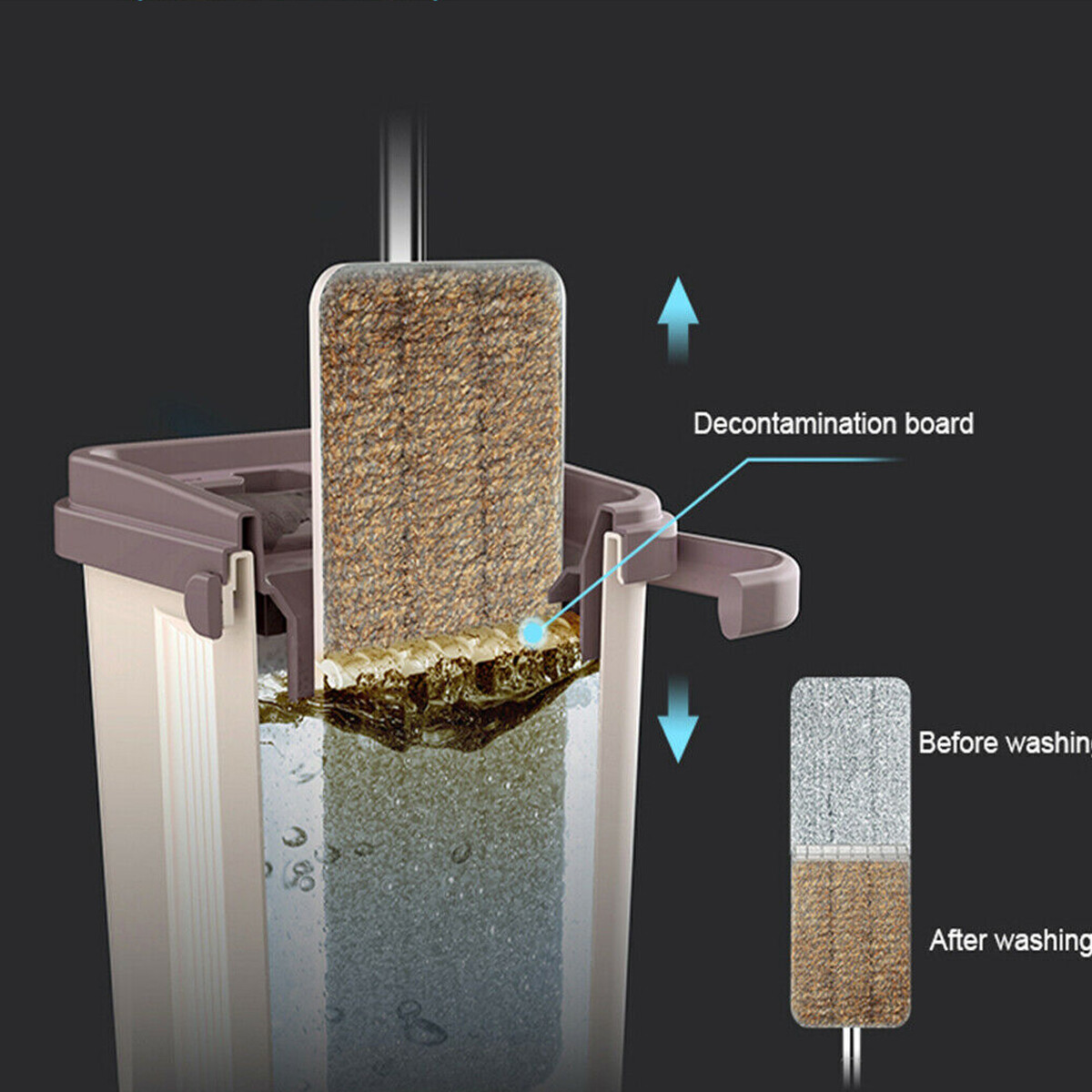 Specifications:
Handle Type: Extensible
Wringing Method: Sliding Type
Bucket material: plastic
Rod material: stainless steel
Mop material: fiber material
The longest length of the pole: 128cm(adjustable)
Bucket height: 37cm
Bucket Length: 20cm
Bucket Width: 17cm
Pallet length: 33cm
Pallet Width: 12cm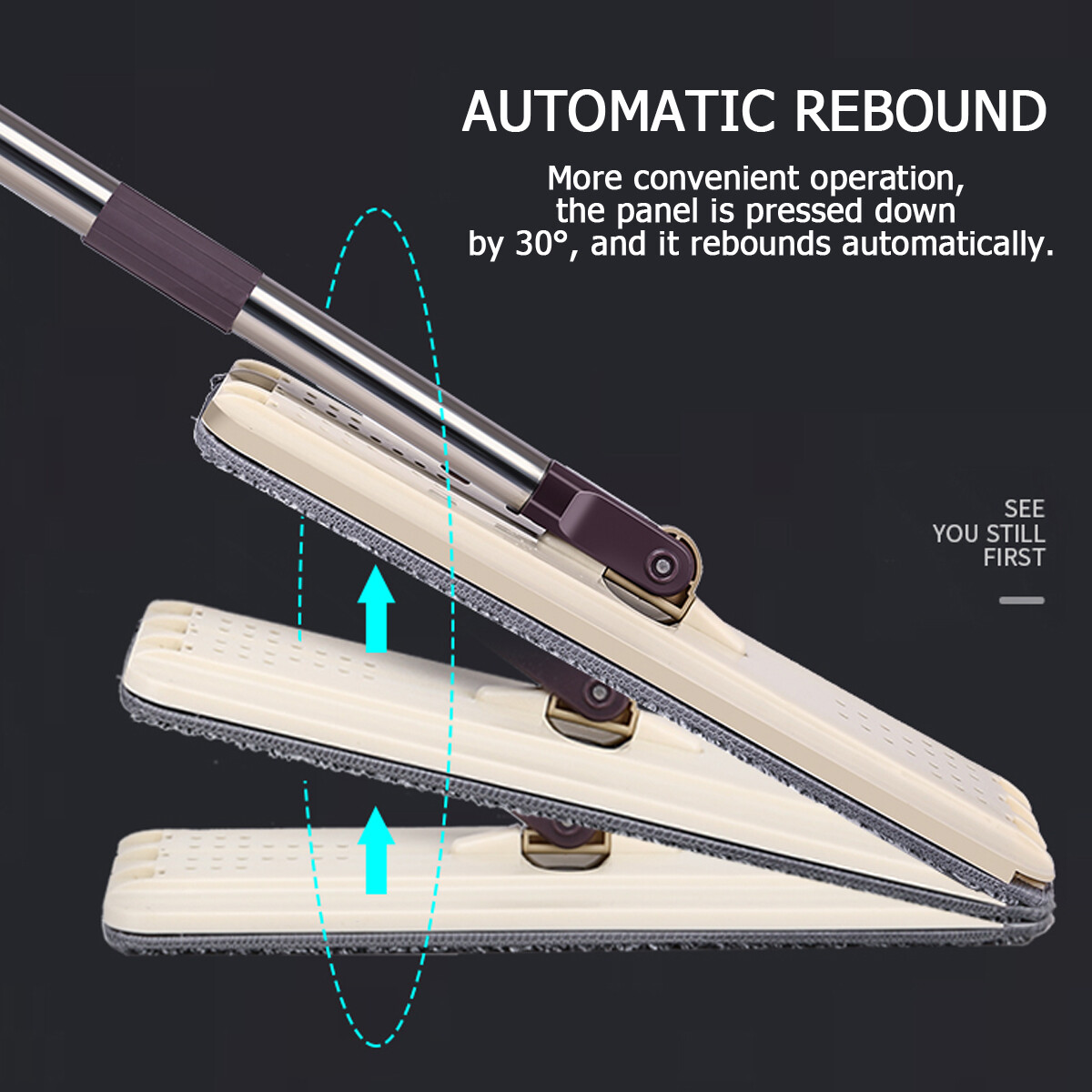 Package includes:
1 x Mop
1 x Bucket
Microfiber Pads