Struggling with neck pain, TMJ and tension headaches?
Eliminate your neck pain and muscle stiffness in just 8 minutes a day with the Cervical Traction Device Neck Cloud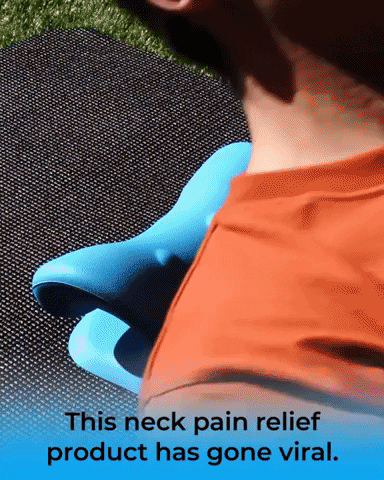 Eliminate neck pain the healthy way (no more painkillers)
Avoid expensive chiropractor bills
Regain a naturally correct posture
Wake up refreshed without a sore neck
Eliminate Neck Pain & Stiffness The Natural Way
With only 5 to 10 minutes per day, our customers have manifested severe neck pain relief after 2 weeks of proper use. The Neck Cloud helps to relieve all forms of neck pain by decompressing the vertebrae and improving blood flow through the spine.
Anyone with neck pain knows how much Physiotherapy, Chiropractic, and Massages can cost. This is why we have designed Neck Cloud, the best cost effective solution to heal Chronic Neck pain and Muscle stiffness from the comfort of your home.
The Secret of The Better Sleep
Sleeping on your side or stomach is tough on your spine because

 

the back is arched and your neck is turned to the side.
The first step to a good night's sleep is

 

mending your body of all of its tension eliminating the #1 cause of your hard mornings.
Daily usage of Neck Cloud will give you

 

the leverage of the great night sleep and more energised mornings.
Thousands of customers

 

reported improved sleeping after just two weeks of usage.
Recommended And Endorsed By Professionals
The Neck Cloud has not only been testen by us and in-house, it has been sent out to dozens of well respected Chiropractors to try out out themselves and on clients that had the most severe neck issues.
It has been recommended by the majority of chiropractors as one of the most effective and fastest way to get pain relief any where and any time.
Benefits:
Naturally eliminate neck pain (no harsh painkillers)
Your own in-home chiropractor (money back in your pocket)
Corrects postural imbalances (so you can stand with confidence)
Stress relieving (sleep, feel and live better)
Frequently Asked Questions
 How long until I see relief in my neck pain?
Instantly! Our Cervical Traction Stretcher will provide instant relief from neck pain & tension the first time you use it. With consistent use over a two week period you will gain benefits that last a lifetime.
How do I use the device?
Lay the stretcher on the ground, with the the start of the S facing towards you.
Slowly place your back down followed by your neck.
Place your arms over your head and stretch out! 
Feel the massage and relax.
How long should I use it for?
We recommend starting with two 5 minute periods a day and building up towards a continuous 10 minute session.
Will this treat my specific issue?
Our Cervical Traction Stretcher is perfect for treating: chronic neck pain, tension headaches, tight & sore neck muscles, desk posture as well as upper back & shoulder pain. It's also great for treating specific conditions like: cervical spondylosis, disc degeneration, pinched nerve & herniated disc. 
Is there a weight limit to this device?
Our Cervical Traction Stretcher is built from incredibly strong foam material. This means it can withstand a weight of up to 150kg/330lbs.