Backpack Gas Leaf Blower Gasoline Snow Blowers 425 CFM 42.7 CC 2-Stroke Engine
This machine can be used for fire extinguishing, snow blowing, leaf blowing and cleaning of roads and courtyards. It is light and handy, with high wind speed, large air volume and easy operation.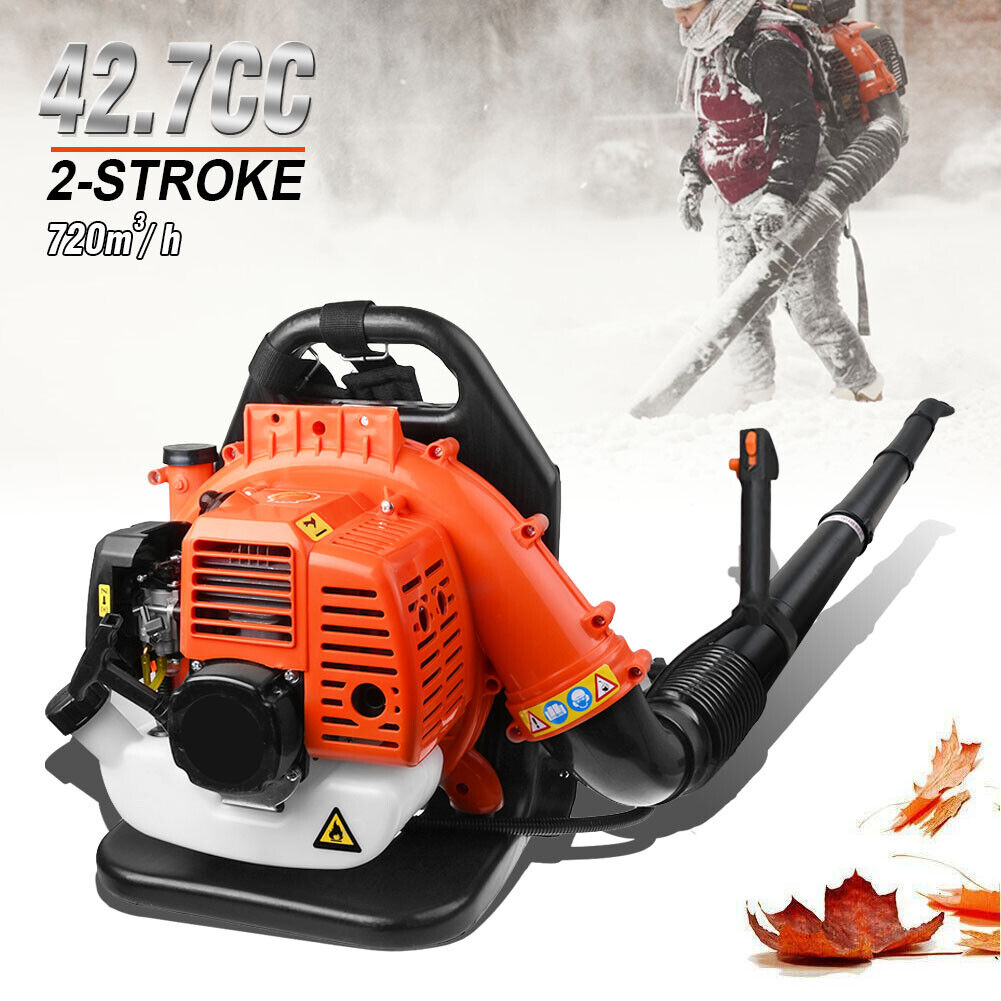 Feature
【

Backpack blower

】

The machine is a light, flexible and efficient environmental protection tool, mainly used for urban road cleaning, Sweeping fallen leaves, road dust, garbage, etc., can also be used for snow removal in winter greenhouses and engineering road walls Dust the base layer before asphalt paving or painting

【

2-Stroke

】

2-cycle 42.7cc engine provides less emissions, more efficient fuel consumption and less noise. It has a strong cycle engine and maximum fan speed.

【

Powerful leaf blower

】

This leaf blower has a huge air volume, can provide you with the maximum wind speed under your immediate control, is suitable for spacious spaces and helps you quickly clean home and business

【

Gas blower with speed and blowing direction control function

】 

press the trigger to control the blowing speed, the turban fan can be adjusted to 6800rpm. You can control the cruise handle to maintain a steady blow speed and reduce the pressure on your arms

【

Backpack leaf blower

】

Our leaf blower is designed with a padded backrest, adjustable shoulder straps and waist belt, which can reduce your physical fatigue and strain. Suitable for household and commercial use for daily use. It provides effective anti-vibration function and can absorb vibration, thereby minimizing the pressure on the arm and hand. Its design can also emit low noise, so you don't need to worry about working in the residential area

【

High quality

】

Small volume, light weight, high power, long life, durable leather

【

Note: Long-term storage: no fuel

】

Gasoline is very volatile, stored for a long time (more than 7 days) easy to deteriorate, and produce white powder foam. A mixture of oil used in a two-stroke gasoline engine, which is volatilized, oil is non-volatile, slowly metamorphosed into solid, blocking the oil path, especially the carburetor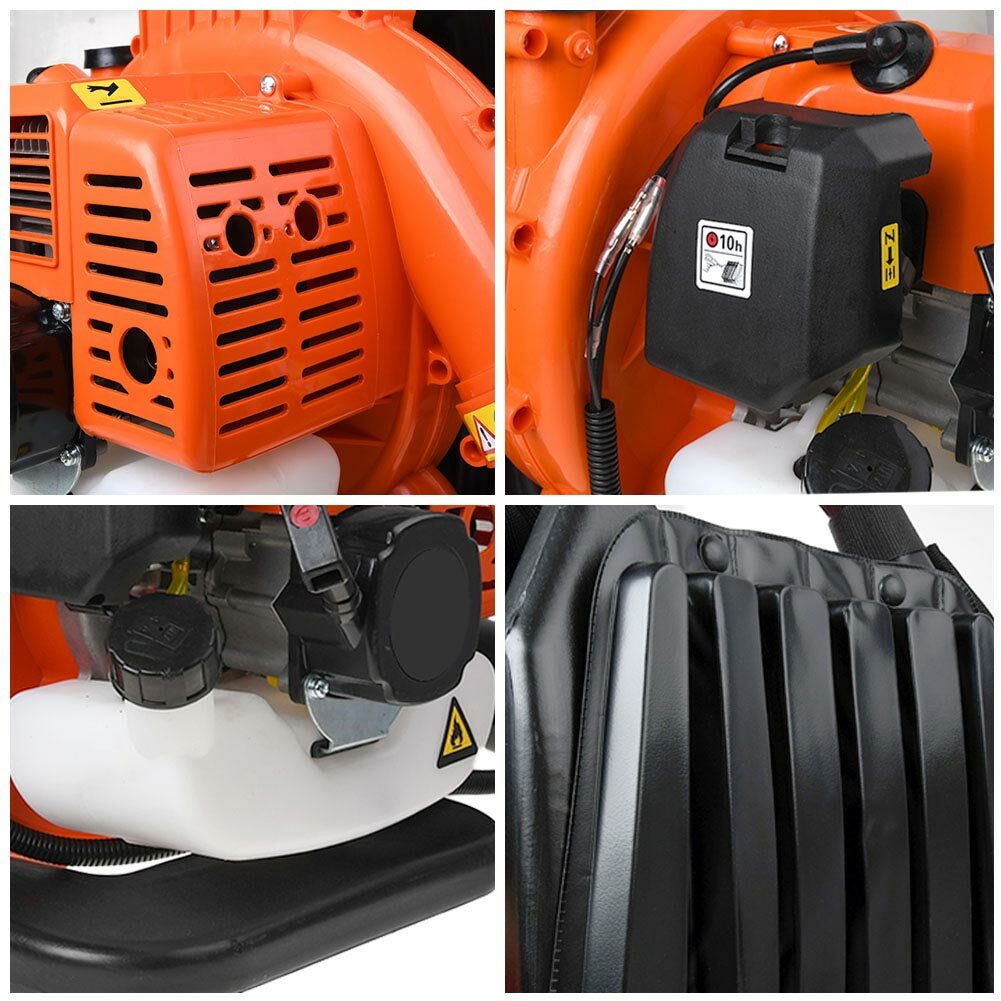 Specifications
Engine Type

:

Single Cylinder 

Air-cooled 

Two-Stroke 

Displacement

:

42.7CC

Bore: 1.57 in

Stroke

:

1.34 in

Idle Speed

:

2800 rpm

Engine Power:

1.25 KW/1.7 HP

Package Weight

:

 21 lbs

Dry weight of power head only

:

  15 lbs
Air Flow Rate

:

 425 CFM

Package Included:Machine*1+Fuel Mixing Bottle*1+5*Connecting Pipe+2*Strap +Tool Kit*1+Manual*1
     Fuel System
Carburetor Feature:

All Position Diaphragm Carburetor with Integral fuel Pump

Fuel Filter

:

Felt and Steel Wire Filter

Fuel Tank Capacity

:

1.2L

Fuel Mix

:

Two-Stroke Engine Oils (

classification TC) 

:

25 parts gasoline to 1 part oil
      Ignition System
Ignition System Type

:

Electronnic Magneto Ignition

Spark Plug (

Suppressed) :

L7T

Spark Plug Electrode Gap

:

0.5mm

Spark Plug Thread 

:

M14x 1.25

;

9.5mm Long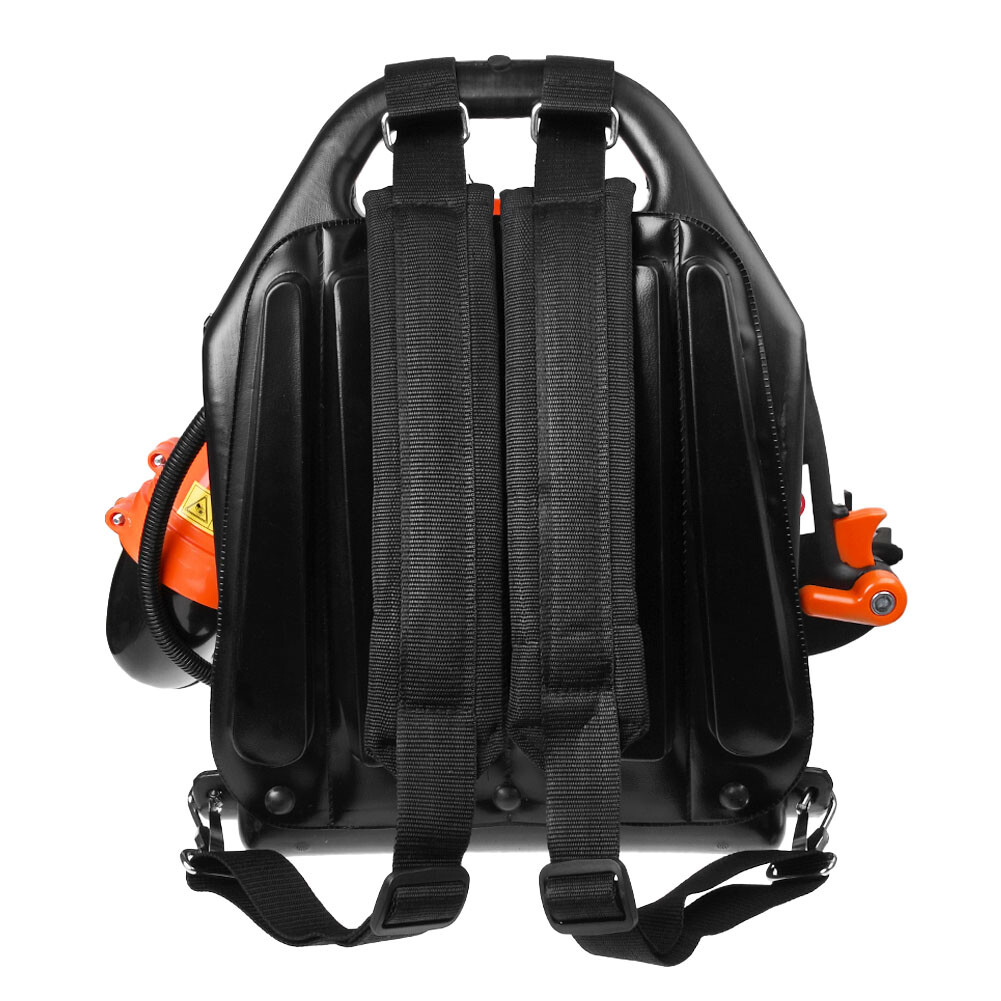 Storing the Machine
      For periods of about 3 months or longer
Drain and clean the fuel tank in a well ventilated area.

Drain and clean the container.

Run engine until carburetor is dry - this helps prevent carburetor diaphragms sticking together.

Thoroughly clean the machine- pay special attention to the cylinder fins and air filter.

Store the machine in a dry, high or locked location out of the reach of children and other unauthorized persons.

Do not expose the container to direct sunlight for unnecessarily long periods. UV rays can make the container material brittle, which could result in leaks or breakage.