The Adjustable Woodworkers Edge Ruler simplifies your life by wrapping around the edge of your stock and giving you an accurate scale on both sides!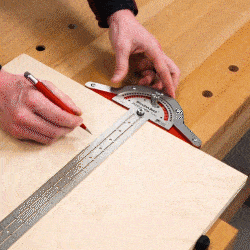 Our newest accuracy scale can provide unparalleled accuracy for your panel layout work. Simply press the head to the desired angle and press straight. The head is adjustable from 0° to 70° and locks firmly every 5° (plus 22-1 / 2° and 67-1 / 2°), giving you precise reference angle and length.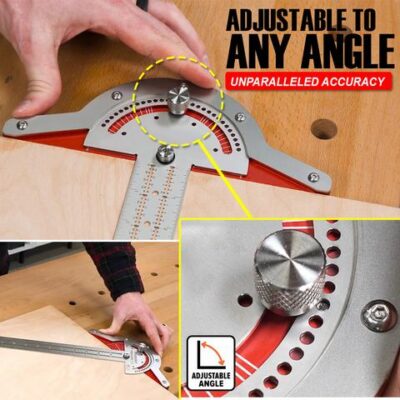 The secret to the T-Ruler is a series of precision-machined indexing holes and the spring-loaded, tight-tolerance indexing pins that engage with them. The pins snap into place, giving you the confidence of knowing its positioned accurately.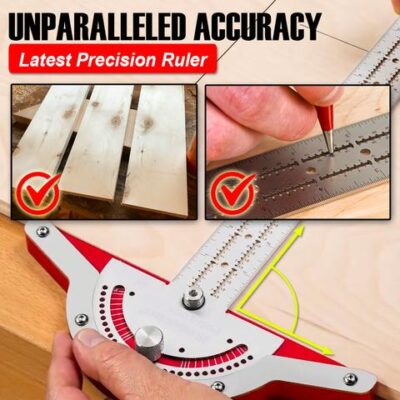 Type: Angle ruler
Material: stainless steel
Size: 10 inches, 15 inches, 20 inches
Color: As shown
Package includes: 1 x Adjustable Woodworkers Edge Ruler