52CC Hole Digger Machine 2 stroke 2.2HP Earth Auger Power Head Gas Powered Post 
Gas Powered Post Hole Digger ,which is equipped with a low failure rate and easily maintained air cooling two-stroke engine.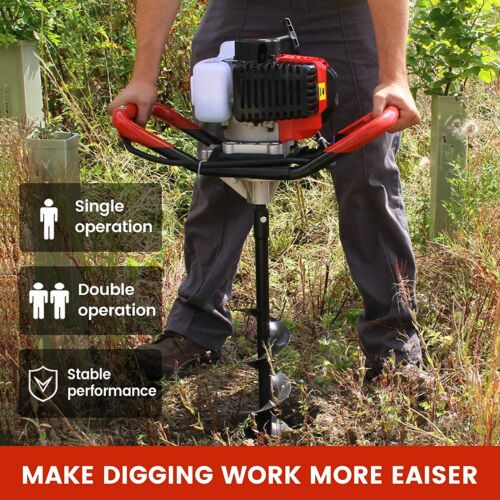 With compact structure, beautiful appearance and convenient operation mathod! It is lightweight and easy to start, this one-man post hole digger is ideal for installing fence posts, 
decks, planting trees and shrubs, and more.
we offers several types of earth auger bits for easily drilling through the toughest soil conditions.

Drilling can make people from the heavy manual labor liberation,

widely used in afforestation, planting fruit trees, fences, and autumn to fruit

fertilization.

Suitable for all terrain, high efficiency, easy to carry and field operations

Double handle design, ground drill can be a single operation

Double operation, economical and practical

Three specifications of the drills, to deal with different books tree, choose a different drill bit

Three exhaust holes, air circulation, extended service life and performance

Specs:

Engine: Single Cylinder, 2-stroke, air-cooled.

Cylinder capacity : 52cc.

Fuel tank capacity: 1200ml

Fuel mix: 25/1.

Safety: with a Flameout switch.

Power: 1.9kw/7000r/min

Carburetor with pump.

Easy starting system (cord starter). Centrifugal clutch.

Change bits quickly and easily.

Weight: 10.5 Kg. (without bit).

Rotational Speed:8500RPM

horsepower: 2.2 ps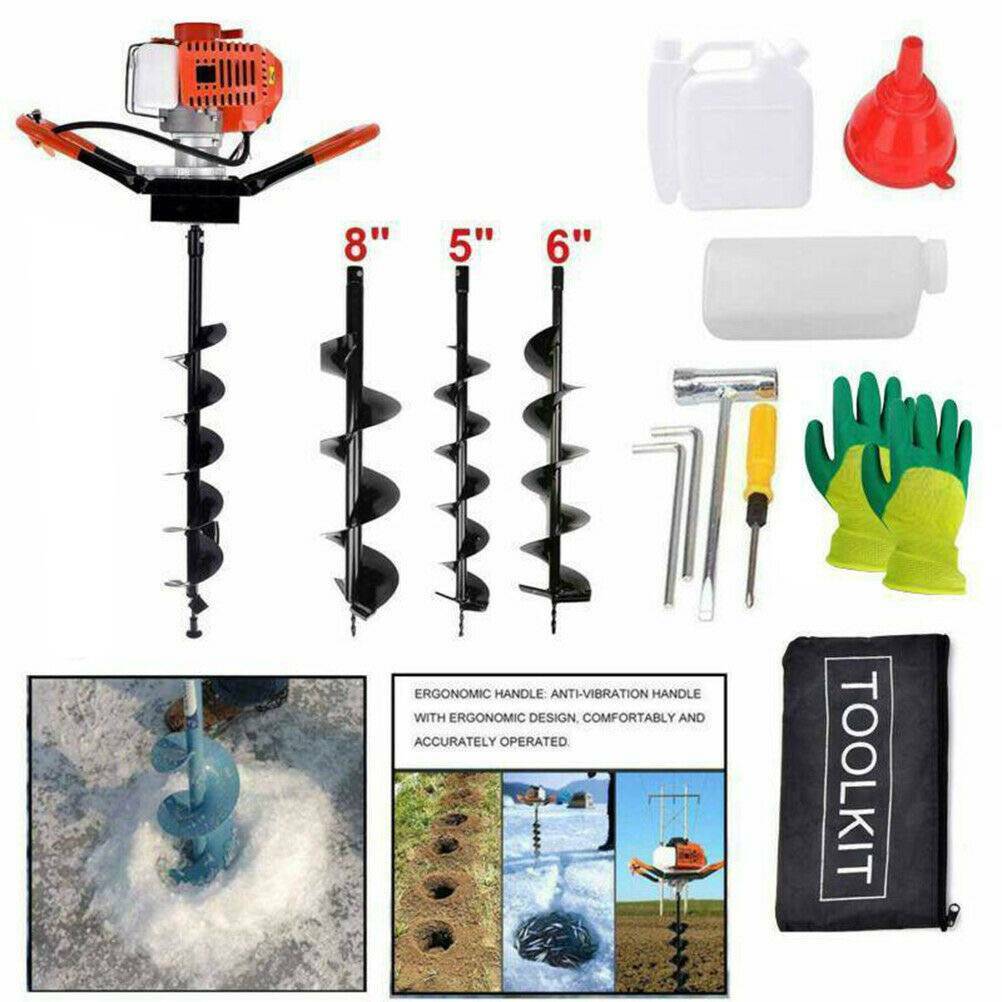 Please note:
When you Start pulling the handle, The rope cannot be pulled too long, please pull 2/3 rope one time, otherwise the rope may not be retract.

The engine oil uses two-stroke special engine oil, please use 90# for gasoline.