12v 100w 200w Semil-flexible Monocrystalline Solar Panel Kit for RV/Car/Home
Easy to use:  This product is a semi-flexible board that can be bent up to 30 degrees. It is suitable for mounted on an irregular smooth surfaces such as RV roofs, boats, tents, Yacht, vaulted roofs, etc.

High efficiency, Light weight:  only 0.8mm thick, weight 1kg, easy to hang, disassemble and carry.

Easy to install:  Metal holes in the four corners of the product for fixing screws and mounting. Each solar panel has been tested several times. Please install the product on a smooth surface, do not install it on an uneven surface.
The junction box on the back of the solar panel has a Schottky diode built in to prevent reverse current.
The solar panel operates at 18V.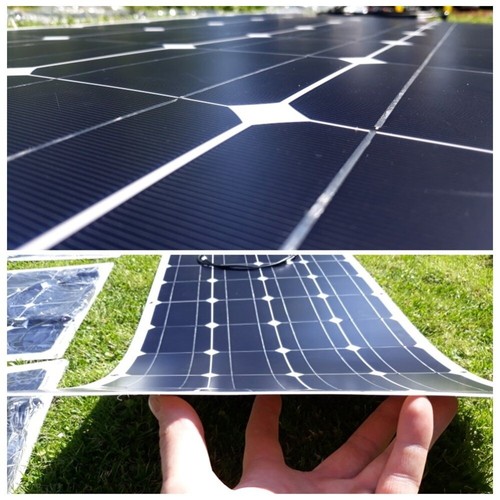 Product specifications

Size: 1180*540*0.8mm
Weight: 1 kg
Main material: Class A monocrystalline silicon solar cell
Maximum power:  100 Wp
Maximum power point voltage:   18.00 V
Open circuit voltage:   21.6 V
Maximum power point current:  5.56A
Short-circuit current: 5.81A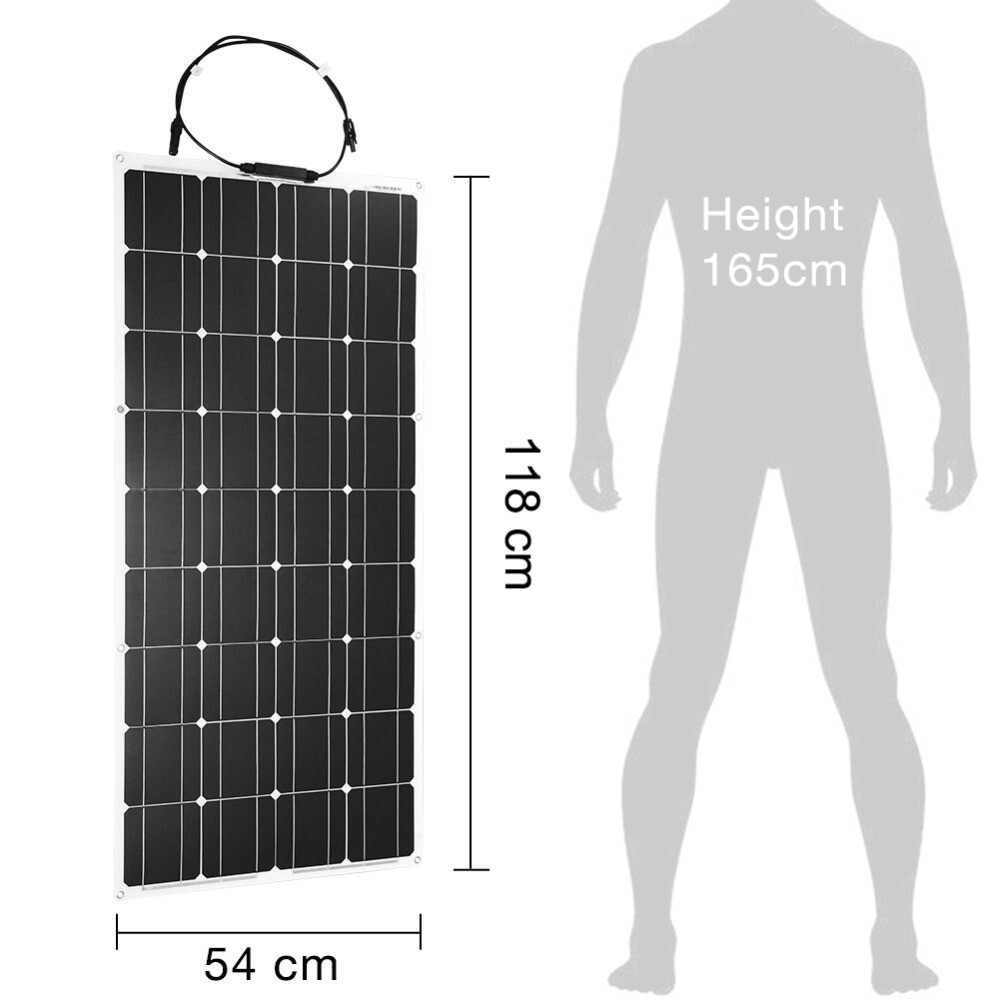 Please
note that this product has 4 options
100w solar panel,
100w solar panel kit,
200w solar panel,
200w solar panel kit,
Please do not confuse solar panels with solar panel accessories, only kits have accessories. Currently, the 100 watt kit and the 200 watt kit are sold out!